Welcome to IO Ninja
Your One-Stop Terminal Emulator, Protocol Analyzer & IO Monitor

IO Ninja is a professional all-in-one terminal emulator, sniffer, and protocol analyzer. IO Ninja is highly modular and has plugins for most transports and protocols you might сome across — network (TCP, UDP, SSL, SSH, WebSockets, etc.), serial (RS-232, RS-485, I2C, SPI, Modbus RTU, etc.), and others (named & anonymous pipes, USB endpoints, J-Link RTT, etc.). IO Ninja is scriptable and allows you to generate packets programmatically, react to incoming packets and other IO events, and create non-standard protocol analyzers.
IO Ninja is your swiss-army knife for debugging communications and a must-have tool for network security experts, system administrators, and all developers who deal with network programming in their line of work.
Price change announcement
For a long time, we did our best to keep our prices unchanged. However, we are going to increase the prices on both hardware units and software subscriptions after the next major release, in the end of February, 2023.
---
Please note that the upcoming price change is not going to affect those who are already subscribed — your subscription is essentially price-locked. So if you were thinking of purchasing a subscription, capabilities, or hardware taps — do it now, and enjoy the low prices we are currently offering!
IO Ninja Is Used At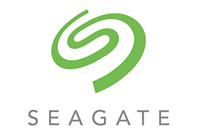 Save log selection as *.njlog or *.txt
Save terminal as *.txt (everything or selection only)
New command line parameter --index in IO Ninja Hardware Client (to support multiple attached taps)
Fixes for a couple of important long-term UI issues
---
IO Ninja 5.2.0 highlights
System dark UI theme support on macOS and Linux KDE
Color themes in terminal
Major redesign and optimization of the rendering engine behind the log, hex editor, and terminal widgets
Major improvements in xterm compatibility in terminal
Extended serial port information in all serial-based plugins
Bash-like navigation over the transmitted packet history
Support for *.njlog output in the IO Ninja Hardware Client
---
See also
Hardware Sniffers
---
We proudly present you the three hardware sniffers for IO Ninja. These devices are simple yet functional and convenient sniffers for asynchronous serial links (RS232, RS422, RS485, TTL-level UART), synchronous serial links (I2C, SPI) communications, and Ethernet.
Why You Should Use IO Ninja
---
Interfaces, Transports, Protocols