Introducing IO Ninja
IO Ninja is a professional, scriptable, multi-purpose terminal emulator, network sniffer, and IO monitor. It's aimed at network security experts, system administrators, and all kinds of software/hardware/embedded developers.
---
Fix: potential deadlock in Jancy IO classes on POSIX (Linux and macOS) on high-load;
Fix: potential crash in Ethernet Tap or Pcap Sniffer on high-load;
Fix: the "lost log" issue when saving a session on Linux and macOS;
Fix: on macOS, filtering didn't work in TCP Flow Monitor and UDP Flow Monitor;
Sticky-scroll redesign; works much more natural and predictable on high-load now;
Lowered GLIBC version requirements on Linux (down to GLIBC-2.9);
Disabled library verification on macOS (otherwise, can't load 3rd party libraries — e.g., in JLink RTT).
---
2020-04-14
IO Ninja 3.14.1 is out!
Service Release
Fix: over-email evaluation licenses stopped working after the introduction of first-time evaluation without email;
Fix: broken layout of the Welcome dialog on some platforms;
Fix: .desktop files and .png icons were missing from Linux packages;
NEW: You can now install IO Ninja from a Homebrew tap on macOS, or APT, RPM, and AUR repositories on various Linux distributions (including Ubuntu, Debian, Raspbian, Fedora, OpenSUSE, Arch Linux, etc).
---
2020-04-10
IO Ninja 3.14.0 is out!
Major Update
All server-side plugins now support multiple clients:
TCP Flow Monitor is now capable of following multiple connections (with support for post-capture filtering);
macOS builds now signed and notarized by Apple — no more Gatekeeper warnings!
You can now obtain a first-time evaluation license without email;
Multiple critical bugfixes:

On Windows, Unicode filenames could not be opened with a double-click;
Mixed-case name filters did not work in Named Pipe Monitor and Mailslot Monitor;
Crash on macOS Catalina due to the system-provided unversioned OpenSSL dylib-s being boobie-trapped;
The Jancy onevent declaration was dysfunctional after the introduction of lazy-compilation;
For a full list of changes see changelog.txt (also included in all installation packages)
---
Previous release announcements
Major updates in plugins:
Hardware Sniffers for IO Ninja
---
We are proud to introduce the hardware Ethernet Tap — a new member to the IO Ninja Tap family, together with Serial Tap and I2C/SPI Tap. These devices are simple yet functional and convenient sniffers for Ethernet, asynchronous serial links (RS232, RS422, RS485, TTL-level UART), I2C, and SPI communications.
IO Ninja Is Used At
---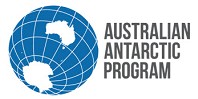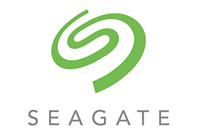 ---
Serial Communications
Network Communications
File Systems
USB Communications
Performs low-level direct USB control transfer over the USB endpoint EP0 on a device.
Performs low-level direct USB data transfers over bulk, interrupt, or isochronous endpoints on a device.
Other Communications
Starts the shell or another process and communicates to its STDIN, STDOUT, and STDERR streams.
An advanced terminal for the J-Link RTT (real-time transfer) communications.
Generic Layers
Platform Features
Screenshots