Introducing IO Ninja
IO Ninja is a professional, scriptable, multi-purpose terminal emulator, sniffer, and protocol analyzer. It's aimed at network security experts, system administrators, and all kinds of software/hardware/embedded developers.
---
New Packet History pane;
New Packet Library pane;
Complete re-design of the in-app scripting user script file management;
Stock in-app script file browser;
Added the synchronous receive() function to in-app scripting;
Session system logs are now viewable from the main app — makes debugging of your scripts more convenient;
Device Monitor release 3.3.8 for Linux fixes kernel module compilation errors on Linux versions 5.9.2 and above.
Packet History/Library Panes
The transmit history was always there, but it was implicit and invisible and hence, not so easy to use. Now, there is a dedicated Packet History pane where you can conveniently inspect all recently transmitted packets.
We also added the Packet Library pane for building domain-specific sets of packets and giving them meaningful names. If a recently transmitted packet is a part of the packet library, you will see its name in the history pane.
In either of those new panes, send any packet with a double-click, drag it into the editor to modify before sending, or hover a mouse to inspect the packet contents in a hex-view tooltip.
In-App Scripting Improvements
To help you get started with the IO Ninja in-app scripting, we added a bunch of simple stock scripts to serve as the basis for your own packet templates, programatically-driven transmissions, or other testing scripts.
The management of in-app script files was also refined. You will see no more annoying save-as dialogs, and MRU script file lists were added for your convenience.
Also, the session system log is now directly accessible from the main app for the sake of printf-debugging of your in-app scripts.
For a full list of changes see changelog.txt (also included in all installation packages)
---
Hardware Sniffers for IO Ninja
---
We are proud to introduce the hardware Ethernet Tap — a new member to the IO Ninja Tap family, together with Serial Tap and I2C/SPI Tap. These devices are simple yet functional and convenient sniffers for Ethernet, asynchronous serial links (RS232, RS422, RS485, TTL-level UART), I2C, and SPI communications.
IO Ninja Is Used At
---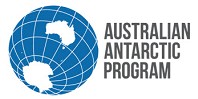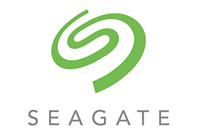 ---
Serial Communications
Network Communications
File Systems
USB Communications
Performs low-level direct USB control transfer over the USB endpoint EP0 on a device.
Performs low-level direct USB data transfers over bulk, interrupt, or isochronous endpoints on a device.
Other Communications
Starts the shell or another process and communicates to its STDIN, STDOUT, and STDERR streams.
An advanced terminal for the J-Link RTT (real-time transfer) communications.
Generic Layers
Platform Features
Screenshots