Introducing IO Ninja
IO Ninja is a professional, scriptable, multi-purpose terminal emulator, network sniffer, and IO monitor. It's aimed at network security experts, system administrators, and all kinds of software/hardware/embedded developers.
---
Critical fix: rare opportunistic crash when in plain-text binary view (found by fuzzying);
Fix: incorrect version displayed and used on Linux/macOS (regression introduced in ioninja-3.14.3);
TCP Flow Analyzer and UDP Flow Analyzer now preserve timestamps of the original log;
Pipe Monitor and Mailslot Monitor can now dynamically update capture filter while capturing;
Improved support for sandboxing on macOS (in preparation for the App Store publication)
---
2020-07-10
IO Ninja 3.14.3 is out!
---
New TCP Flow Analyzer layer;
New UDP Flow Analyzer layer;
Support for mixed-DPI on multi-monitor systems;
Respect timestamp visibility when saving logs as text;
You can choose .msi installers for Windows with or without bundled winpcap, tdevmon, and hardware drivers (FULL vs CORE);
Critical fix: Device Monitor opportunistic crash with anonymous pipes on Windows;
Device Monitor now supports Linux kernels version 5.6 or greater;
For a full list of changes see changelog.txt (also included in all installation packages)
---
Previous release announcements
Fresh From The Oven
Reconstructs TCP communications from packets captured by Pcap Sniffer or Ethernet Tap and produces a clean data flow view.
Reconstructs UDP communications from packets captured by Pcap Sniffer or Ethernet Tap and produces a clean data flow view.
Hardware Sniffers for IO Ninja
---
We are proud to introduce the hardware Ethernet Tap — a new member to the IO Ninja Tap family, together with Serial Tap and I2C/SPI Tap. These devices are simple yet functional and convenient sniffers for Ethernet, asynchronous serial links (RS232, RS422, RS485, TTL-level UART), I2C, and SPI communications.
IO Ninja Is Used At
---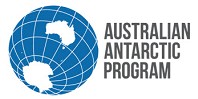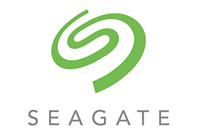 ---
Serial Communications
Network Communications
File Systems
USB Communications
Performs low-level direct USB control transfer over the USB endpoint EP0 on a device.
Performs low-level direct USB data transfers over bulk, interrupt, or isochronous endpoints on a device.
Other Communications
Starts the shell or another process and communicates to its STDIN, STDOUT, and STDERR streams.
An advanced terminal for the J-Link RTT (real-time transfer) communications.
Generic Layers
Platform Features
Screenshots