Introducing IO Ninja
IO Ninja is a professional, scriptable, multi-purpose terminal emulator, network sniffer and IO monitor. It's aimed at network security experts, system administrators, and all kinds of software/hardware/embedded developers.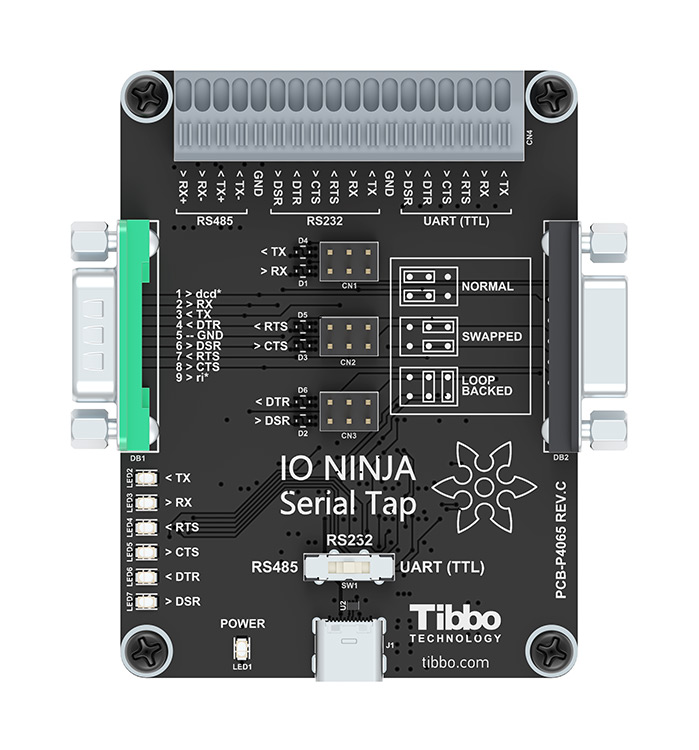 ---
We are proud to introduce the new hardware Serial Tap for IO Ninja. This is a simple yet functional and convenient sniffer for asynchronous serial links (RS-232, RS-422, RS-485, TTL-level UART).
A native support for this sniffer device is provided via the Serial Tap plugin.
---
Critical fixes in Ninja Scroll and Jancy

A few critical bugs were discovered during fuzz-testing. This release should eliminate many opportunistic crashes in both ioninja and ioninja-server.

Delayed cache update feature in Ninja Scroll

Now plugins can choose thresholds for lowering cache update rate so that frequent UI updates don't slow the data acquisition down. This feature is critical for high-throughput logging, such as in the upcoming I2C/SPI sniffer which is capable of capturing SPI data at 50MHz.

Lots of BUGFIXes and other improvements — as usual!

For a full list of changes see changelog.txt (also included in all installation packages).
---
Serial Communications
Network Communications
File Systems
USB Communications
Performs low-level direct USB control transfer over the USB endpoint #0 on a device.
Performs low-level direct USB data transfers over bulk, interrupt, or isochronous endpoints on a device.
Generic Layers
Platform Features
GitHub Resources
Feel free to inspect, fix and update the official IO Ninja plugins.
Use this public issue tracker to report bugs, suggest new features and discuss the further development of IO Ninja.
Sreenshots