Introducing IO Ninja
IO Ninja is a professional, scriptable, multi-purpose terminal emulator, network sniffer and IO monitor. It's aimed at network security experts, system administrators, and all kinds of software/hardware/embedded developers.
---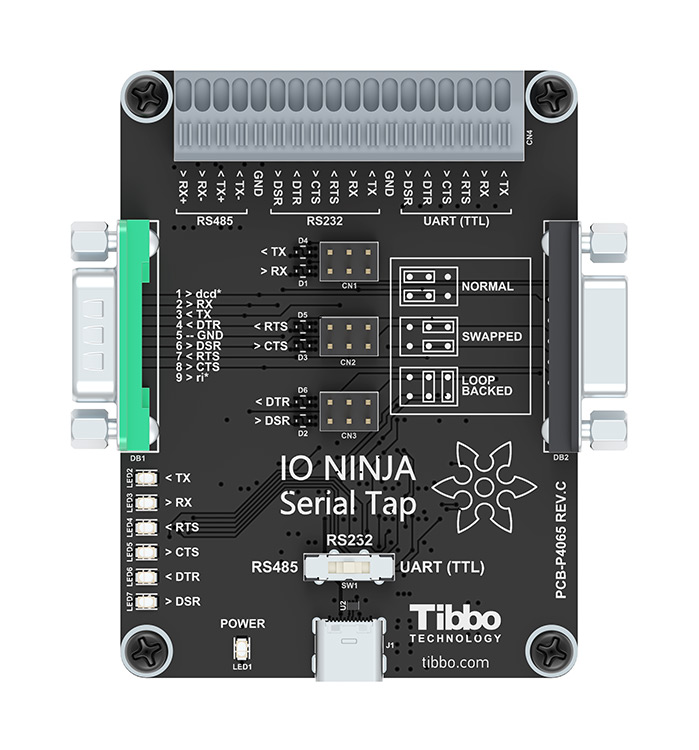 New Serial Tap hardware sniffer for IO Ninja

We are proud to introduce a new hardware Serial Tap for IO Ninja. This is a simple yet functional and convenient sniffer for asynchronous serial links (RS-232, RS-422, RS-485, TTL-level UART). A native support for this sniffer device is provided via the Serial Tap plugin.

Dynamic linking to the Jancy library

Starting with this release, we are going to use dynamic linking to the Jancy library. On Windows, we also have switched to dynamic linking to the Microsoft C Runtime and 3rd-party dependencies (such as OpenSSL or LibUSB). This allowed us to significantly reduce the footprint of IO Ninja binaries.

Lots of BUGFIXes and other improvements — as usual!

For a full list of changes see changelog.txt (also included in all installation packages).
All-in-One
Out-of-the-box IO Ninja can be used as:
Platform Features
GitHub Resources
Feel free to inspect, fix and update the official IO Ninja plugins.
Use this public issue tracker to report bugs, suggest new features and discuss the further development of IO Ninja.
Sreenshots