Purchase
License
IO Ninja is not freeware.
You can evaluate IO Ninja free of charge as long as you need. Good news is, during the evaluation period IO Ninja will not impose any functionality limitations — you may be shown reminder screens and/or banners, but other than that you will be running a fully functional copy of IO Ninja.
However, if you decide to keep using it, you must purchase a license and register your copy of IO Ninja.
Single-User License
This license costs US $99, and is for a single person working with IO Ninja.
With the purchase of this license you fulfill our license agreement, get rid of all reminder screens and banners, and support the development of future versions of IO Ninja.
Workgroup License
This license costs US $299, and is for a workgroup working with IO Ninja inside the same company.
Owners of workgroup licenses are eligible for priority support, including assistance in writing IO Ninja scripts and/or specialized plugins.
Evaluation License
This license is FREE, but time-limited (one week).
It is for people who are still evaluating the functionality of IO Ninja before making a purchase, but do not want to be bothered by reminder screens and/or banners while doing so.
Hardware Sniffers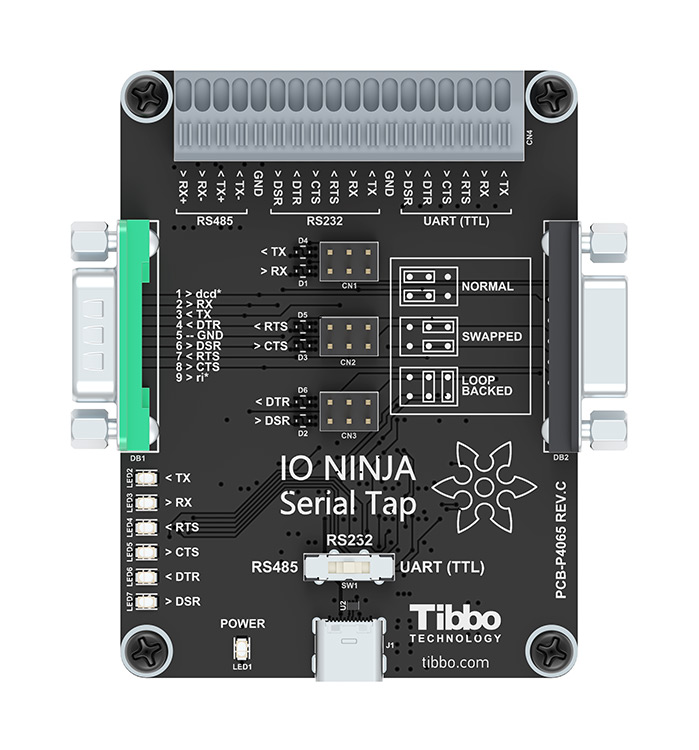 We are now preparing our shop for processing of the orders for IO Ninja Serial Tap and upcoming SPI/I2C sniffers.
Meanwhile, place your hardware orders via Tibbo corporate sales account at sales@tibbo.com
Thank you!